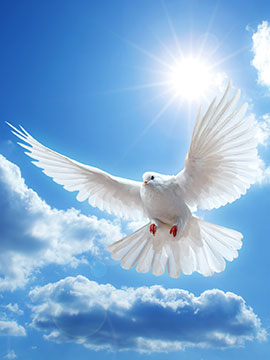 Obituary of David Joseph Ortiz
David Joseph Ortiz, a business consultant and life-long resident of northern Virginia, died unexpectedly in his home on July 27, 2020 of natural causes.
David was born in Topeka, Kansas on July 13, 1962 to Edwin and Marcha Ortiz. He graduated from Rensselaer University with a degree in electrical engineering. He then began working as a business consultant at Booz Allen Hamilton where he became a partner. He later worked for Price Waterhouse Cooper and IBM. In June, 2005, he married AnneMarie Spooner, a women's physician. A few years later, he welcomed his two beautiful daughters, Cienna and Jenelle, who were the most important parts of his life.
David was a devoted husband and an extremely patient father. On a personal level, he especially enjoyed foreign travel as he trekked in the mountains of Nepal, explored the Amazon rainforest in Peru and went on safaris in Tanzania and Zanzibar. He will be deeply missed by his family, friends, and all who knew him.
David is survived by his parents, his wife and two daughters, and his four brothers. A private memorial service with immediate family was held on July 29, 2020. Online condolences may be conveyed to the family through the Adams Green Funeral Home website.
Share Your Memory of
David
Adams-Green Funeral Home & Crematory
721 Elden Street | Herndon, VA 20170
P: (703) 437-1764 or (703) 471-4090 | E: chris@adamsgreen.com