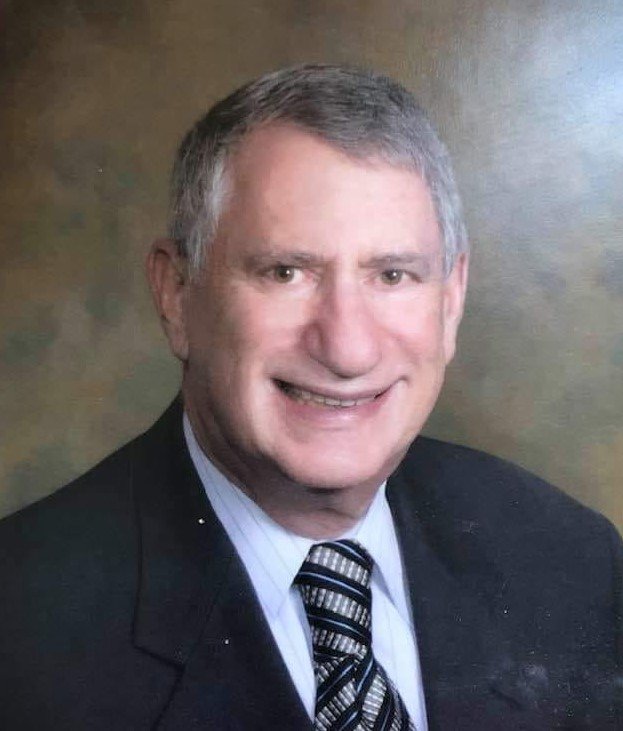 Obituary of Michael Stephen Horwatt
Michael Stephen Horwatt of Reston, Virginia, died on Friday, August 14, 2020, at the age of 78 at Inova Fairfax Hospital from severe cervical spinal stenosis after surgery. He had his daughters Karin Horwatt Cather of Scottsdale, Arizona, and Elizabeth ("Beth") Horwatt Marks of Leesburg, Virginia by his side. His family held vigil on Zoom. Former wife and dear friend, Sally Horwatt Brodsky (Bob) of Reston, Virginia; granddaughter Jalyn Marks of Washington, DC; grandson Jacob Marks of Ashburn, Virginia participated from Beth's house in Leesburg with her husband Greg Pepus and his mother, Susan Pepus ; Michael's brother, David Horwatt (Jean) of Los Angeles, California; nephew Eli Horwatt; nephew Joshua Horwatt (Yirat) and their children Eliyah, Nili,and Arielli, all participated from their homes in Los Angeles, California.
The Horwatt and Brodsky families are grateful for the compassion of Inova Fairfax Hospital that made it possible for Michael's daughters to be present in his final hours.
Michael was born in Washington, DC, and grew up in McLean, Virginia. He learned about politics at an early age because his father, Saul Horwatt, was a target of the House Un-American Affairs Committee. Although Saul was acquitted after a six-year ordeal, when Michael ran for student council president in high school, his opponent told him that she would tell everyone that his father was a Communist. He still won. His mother, Lillian Horwatt, was a matriarch of the Virginia Democratic Party.
Michael experienced antisemitism at an early age, and he was also beaten up regularly for being the only Jew in the school, but he put a stop to that by fighting back. Michael always fought for others, too. He believed racial integration was good for everyone and rallied the local SCA Presidents to go to Richmond to advocate for such in front of the Virginia General Assembly.
In 1961, Michael was an organizer of the first march on Washington as a leader of the Grinnell 14 to support President Kennedy's reluctance to resume atmospheric nuclear testing. President Kennedy, who was in California at the time, heard that the group was picketing and on a hunger strike at the White House and directed that the group was to be admitted. United States National Security Advisor McGeorge Bundy did so and offered the group orange juice, telling them that even Gandhi drank juice during the hunger strike. The group rejected the offer staying true to their fast. They also collected signatures and delivered a petition to the Soviet Embassy to request that the Soviets stop nuclear testing. This was the first modern direct action on arms control.
One hundred twenty other colleges and universities followed.
The students cut their hair and wore suits and ties. Michael said that it was important to communicate that the danger of nuclear testing affected everyone. He said that it was important to speak a language that the listeners could hear in order to "open their ears." At a panel discussion about this event at Grinnell on October 7, 2014, and recorded on YouTube, Michael said, "Consciousness about getting your message heard is the challenge of the modern age. The problem is not in a repertoire of solutions, the problem is in getting a political consensus to implement them. We are now at a point where there is such a cleavage in thinking that people have a sense of reality that is totally at war with others that disagree with them. When you're angry and you're feeling self-righteous and how would they be so stupid, you are sure to do nothing." The task is "finding creative ways to shape a policy that falls unevenly on people."
Michael met Sally Singer as a freshman at Grinnell College, and they married the day after graduation.
He graduated with bachelor's degrees in political science and voice. He then went on to law school. Michael graduated from the University of Virginia School of Law and became an accomplished trial lawyer
Michael passed the bar exam before he graduated from law school. Upon graduation, he went to work with mentor antitrust lawyer H. Graham Morison, after whom he named his daughter Karin Graham Horwatt, born in 1965. Morison was United States Attorney under Truman.
Daughter Elizabeth Monroe Horwatt was born in 1967.
From 1968 to 1970, Michael worked as an assistant commonwealth's attorney under Robert F. Horan. Eventually, he opened the first law firm in Reston, Horwatt and Kenny, which ultimately became Horwatt, Kenny, Glennon, Goodman, and Shultz.
In 1977, Michael was appointed chairman of a committee to advise the Fairfax County Board of Supervisors whether to relocate the county's judicial and administrative complex from Fairfax City to Fairfax County. The Board of Supervisors named representatives of the many divergent interests in the county. As Michael put it, "The members looked at the same clock and saw a different time." Despite the controversial and highly divisive issue of relocating a local government's headquarters, the committee reached virtually unanimity.
At one point, the committee was divided on one provision. Michael supported the majority, but he voted against his own position because he felt that there needed to be more of a consensus for the endeavor to be successful.
He served as chairman of two more committees on relocation of the county government. One involved recommending specific sites for the new county complex while the other involved a master plan for the new government center. Again, as Michael said, "these committees started far apart and ended one vote short of unanimous."
The government center opened its doors in 1992.
From 1978 to 1984, he served as a substitute judge for the General District Court.
He joined Odin, Feldman, and Pittleman and then was recruited by Dickstein, Shapiro, and Morin as managing partner. In 2000, he became managing partner of Buchanan Ingersoll. Finally, he left to open his own law office as a solo practitioner. During his career, he practiced First Amendment law, representing the Loudoun Times-Mirror, among other newspapers, and practiced land use and zoning law.
Michael also shaped internet law in Virginia. He spearheaded the Virginia Electronic Signatures Act. He garnered support for the Uniform Computer Information Transactions Act in Virginia.
His substantial background also includes extensive experience in economic development, first with the Economic Development Administration of the United States Department of Commerce and later in many other contexts. He also excelled in his practice of business strategies and implementation, civil rights law, and criminal defense law.
Mr. Horwatt became vice chairman of the Fairfax County Economic Development Authority. He was named 1981 Citizen of the Year by the Fairfax County Chamber of Commerce and received the Washington Post/Fairfax County Federation of Citizens Association Citation of Merit for service to the community in 1983. In 1991 he ran for the Democratic nomination for Chairman of the Fairfax County Board of Supervisors against Audrey Moore.
He would ultimately divorce Sally, but they remained beloved friends. In fact, Sally's husband Bob Brodsky also befriended Michael.
Michael taught his oldest daughter, Karin, the grades of homicide when she was six. Far from being upset, she later followed in his footsteps, went to law school, and became a prosecutor. Beth, and elementary school teacher, was his primary caregiver in his twilight years. Few things made Michael happier than spending time with Jacob and Jalyn, Beth's children. One regret was that Karin and his beloved grandson, Noah, lived so far away. Michael also leaves behind his beloved African gray parrot, Clarence Darrow Horwatt, 23, who speaks in his voice. He remains in the bosom of the Horwatt family.
Michael was active in Northern Virginia Hebrew Congregation, participating in the choir and in Torah Study. In lieu of flowers, please direct donations to the Humane Society of the United States and the Northern Virginia Hebrew Congregation choir fund.
A memorial will be held for Michael in the Spring and more details will follow.
Share Your Memory of
Michael
Adams-Green Funeral Home & Crematory
721 Elden Street | Herndon, VA 20170
P: (703) 437-1764 or (703) 471-4090 | E: chris@adamsgreen.com