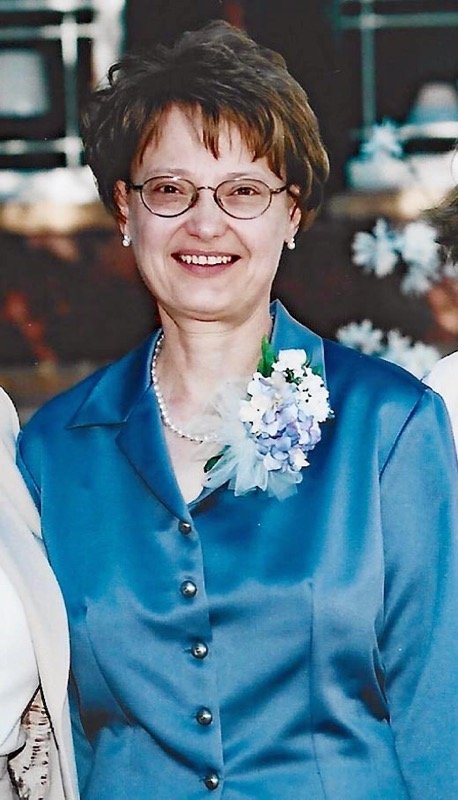 Obituary of Dorothy Lorraine DeSpain
Dorothy DeSpain, 71, of Herndon, VA passed away peacefully after a battle with cancer surrounded by loved ones at home in Hospice care.
Dorothy, known to her family and friends as Dori, grew up in Middletown, VA and attended James Wood High School graduating in 1967. In her early career, Dori was the Town Clerk of Middletown, Virginia. Dori attended Northern Virginia Community College where she was a member of Phi Theta Kappa and named "Who's Who" Among Students in American Junior Colleges. She transferred to George Mason University and earned a Bachelor of Arts degree with honors in History. Having pursued higher education later in life, Dori worked part-time and raised her children while earning her degree.
Dori's love of children and books was highlighted during her 20 year career working for the Fairfax County Public Library System where she focused on children's programing. Dori loved visiting the various public schools in the county to promote the summer reading program through book talks. She also organized and led a book discussion group for children ages 9-14. Dori's passion for justice led her to join the Fairfax County Public Library Employee's Association and later became an officer on the Employee Advisory Council where she worked tirelessly to assist county employees in need. Upon her retirement from Fairfax County, Dori worked several years at CHS of Reston, Virginia and then Aetna before she was diagnosed. Dori spent many years serving and teaching children at church. She was able to connect with children and help them feel loved. She taught some of the same children for years and formed a unique bond with them. Many children in her congregation considered her a surrogate grandmother and she would regularly have various children sit with her during church meetings. She particularly loved to hear the children sing about their love of Jesus. Ever the volunteer, Dori was a "Guard Mommie" with the Herndon High School Pride of Herndon Marching Band's color guard helping to find sewers to make the flags, working the concession stand at football games, and making sure the color guard was recognized as an equal member of the marching band. She also volunteered during local elections and on voting day encouraging everyone to exercise their right to vote.
Her hobbies and interests were books, particularly the Civil War, solving the injustices of the world, British T.V. shows, playing World of Warcraft with her grandson, and being a member of the Rowdy Readers, Purple Scarfs, and Green Plymouth Gang. Dori was best known for her sweet and loving demeanor, her love of her children, grandchildren, and cats, and her ability to stay strong in the face of adversity. Everyone who knew her could see how bright her light shined in the world.
Dorothy is preceded in death by her parents, Charles and Phoebe Seaman. She is survived by her three children, Kerri (Edward) Moreland, Rachel (Fred) Briggs, and Jennifer DeSpain and her husband Larry along with her three sisters, Victoria Headley, Diane Carper, and Suzanne Spletzer. She is also survived by her five grandchildren Joshua Bennett, Samantha Bennett, Sierra Moreland, Mason Briggs, and Sophie Briggs.
Church services will be held at The Church of Jesus Christ of Latter Day Saints on August 8, 2020, at 11:00 am. Due to the COVID-19 restrictions, this service is limited to immediate family and by invitation only. A Celebration of Life event for Dori will be held later in 2020.
In lieu of flowers, donations may be made to the Fairfax Library Foundation, the Loudoun Library Foundation, or your local library foundation or pet rescue. Also, a special thank you to the Virginia Cancer Specialists who treated Dori and the Capital Caring hospice staff who treated her while she was at home.
Share Your Memory of
Dorothy
Adams-Green Funeral Home & Crematory
721 Elden Street | Herndon, VA 20170
P: (703) 437-1764 or (703) 471-4090 | E: chris@adamsgreen.com