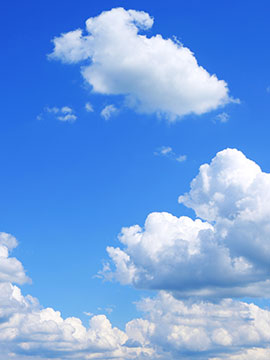 Obituary of John La Re
John LaRe was born to Antonio and Rosa LaRe on September 8, 1924 in Reading, PA.
He spent his entire youth in Reading, playing basketball and baseball, whenever he could. He was a natural athlete.
He grew up in a typical Italian household with three brothers, two sisters and his parents Tony and Rosa. Being the baby son, Dad was spoiled by his parents and his siblings.
John graduated from Reading High School, where he met his future wife Thelma Emes, and they married in 1945. His beloved Thelma passed away on 4/15/92.
Col. LaRe was a career military officer, spending 31 years in the Army Air Corp before it became the Air Force. He rose to the rank of full "Bird" Colonel before eventually retiring. During his military service, Dad flew in B-29s as a bombardier in the Pacific theatre during WWII. He was also a bombardier in B-29s during the Korean War and played a non-combat role during the VietNam war. He was awarded two Legion of Merits (for extraordinarily meritorious conduct while in the discharging of their duty with outstanding services and achievements) from the Secretary of the Air Force and the Secretary of Defense. Very few are awarded one Legion of Merit...Dad received 2 during his 17 years assigned to the Pentagon.
Upon his retirement, Col LaRe worked for PRC (Planning Research Corp) as a special assistant to the President of PRC as an Executive Recruiter. He ultimately retired in 1985 after 40+ years.
Col LaRe passed away peacefully in the home of his youngest son on November 3, 2020 at the age of 96.
Col LaRe is survived by 6 of his 8 children. His son Richard passed away in 2019 and his daughter Mary passed away in 1960. Surviving children are John Jr. (Nancy), Karen (Richard), Linda, Tony (Ella), Susan (Dave) and Joanne (Mike); 19 grandchildren, 20 great grandchildren and 2 great great grandchildren. He is also survived by his sister Nancy, nieces, nephews and great nieces and nephews and many, many friends.
Visitation
5:00 pm - 7:00 pm
Monday, November 9, 2020
Adams-Green Funeral Home
721 Elden St.
Herndon, Virginia, United States
703-437-1764
Event Name 1
Arlington National Cemetery
1 Memorial Drive
Arlington, Virginia, United States
Burial at Arlington National Cemetery at a later date.
Share Your Memory of
John
Adams-Green Funeral Home & Crematory
721 Elden Street | Herndon, VA 20170
P: (703) 437-1764 or (703) 471-4090 | E: chris@adamsgreen.com