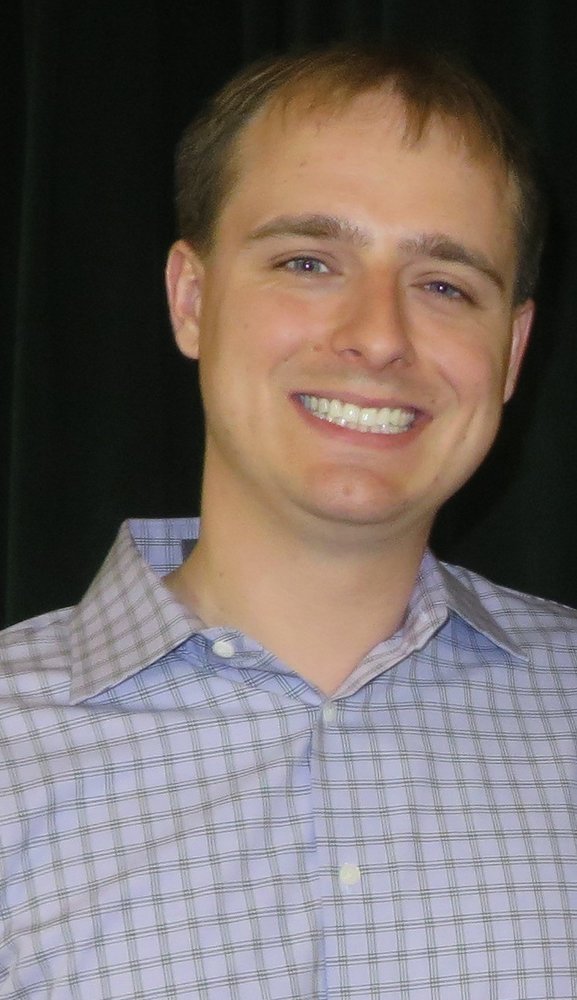 Obituary of Andrew G. Yeshnik
Andrew G. Yeshnik, 34, of Chevy Chase, Maryland passed away on November 10, 2020.
Andrew was born on March 28, 1986 to Mark and Nancy Yeshnik at Fort Benning, Georgia. He went to primary schools in West Point, NY, Fort Leavenworth, KS, Fort Lewis WA, and Heidelberg, Germany. He attended Herndon Middle and High Schools and graduated in the Class of 2004. He received his Bachelor of Science degree from Virginia Polytechnic Institute and State University and graduated with a major in Materials Engineering and a Minor in Nuclear Engineering in 2009. In 2013, Andrew joined the US Nuclear Regulatory Commission, in Rockville, MD as a Materials Engineer in the Office of New Reactors and later in the Division of Advanced Reactors, Technical Branch.
Andrew blossomed at Virginia Tech – he found a great group of brothers at the Zeta Psi fraternity and eventually became the fraternity president. According to Andrew, only in Blacksburg is orange and maroon a fashion statement. This color scheme was his favorite and became prominent in his closet. Andrew's strong bonds with his brothers remained even with the members moving all over the country.
Everyone who knew Andrew spoke of his kindness and intelligence. Andrew's thirst for knowledge ranged from the sciences to "LEGOs", from social justice to local breweries and everything in between. He loved a mischievous prank but they were never at the expense of others feelings. Andrew was a best friend to all. He took his time in conversation to listen, hear and understand.
Andrew loved to experience life and all it had to offer. When he lived in Baltimore he became fond of the perogies from the Polish church down the street and became a local at his favorite restaurant - Ale Mary's. He loved to travel and went to Japan and Korea for his first job at Areva, to Greece for a wedding, and all over the US to see his Frat brothers. He was a "foodie" and found every reason to try new foods or exotic restaurants. He liked cooking, a special hobby he shared with Mom. Hands down his favorite past time was going to a Nationals Game, especially with Dad, friends and family.
In his professional life, he cherished the important work of the Commission and received a "Gears of Government Award" for his work in the design of the next generation nuclear reactor. He also developed strong friendships within his NRC family and enjoyed many happy hours and social events with his fellow workers.
Andrew is survived by his parents, Mark and Nancy Yeshnik of Herndon, and his sisters, Krista (Casey) Yeshnik Urban and Laura Yeshnik. He leaves large extended families on both Mom and Dad's sides and never missed an opportunity to spend time with his aunts, uncles and cousins. He was the good guy that everyone looked forward to seeing.
As a result of the recent spike in COVID cases, we will not be having a Viewing or Visitation. Once the pandemic is under control and baseball returns, we will be reserving a block of tickets for a Washington Nationals Game (he always loved the ball park) and will be inviting all to celebrate our beloved son and brother.
Catholic Mass
11:00 am
Monday, November 16, 2020
Christ the Redeemer Catholic Church
46833 Harry Byrd Hwy.
Sterling, Virginia, United States
Committal Service
12:15 pm
Monday, November 16, 2020
Chestnut Grove Cemetery
831 Dranesville Road
Herndon, Virginia, United States
NO FLOWERS REQUESTED / DONATION PREFERRED
In lieu of flowers, gifts in memory of Andrew Yeshnik may be directed to support the Johns Hopkins Kimmel Cancer Center, Department of the Cutaneous Oncology (Dr. William Sharfman). Please make checks payable to Johns Hopkins University. Gifts may be mailed with a memo indicating that this gift is in memory of Andrew Yeshnik to the Johns Hopkins Kimmel Cancer Center, PO Box 17029 Baltimore, MD 21297-1029 or make a gift online.(https://secure.jhu.edu/form/kimmel) NOTE for On-line Donations: Select: "Please use my gift to support a specific physician or area of research (describe below)" Enter: Dr. Sharfman, Director of the Cutaneous Oncology
Share Your Memory of
Andrew
Adams-Green Funeral Home & Crematory
721 Elden Street | Herndon, VA 20170
P: (703) 437-1764 or (703) 471-4090 | E: chris@adamsgreen.com