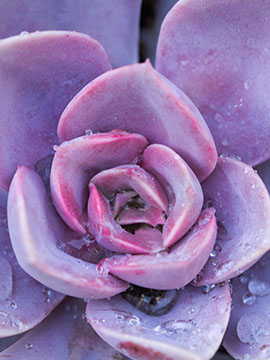 Obituary of Gail Ann Kinsey
Obituary of Gail Kinsey
Gail Ann Kinsey, mother to five children, sister to seven siblings, mentor and friend to hundreds, and champion of countless children, died on Tuesday, November 17, 2020 at her home in Oak Hill, VA at the age of 68. Gail's life was too short, but what she was able to accomplish in those years is evidence that she lived a life of conviction and purpose and loved expansively. While Gail wore many hats—wife, mother, sister, teacher, principal, innovator, scholar, friend—she wore them all with flair and distinction. She had Bette Davis eyes, a smile that lit up any space she graced, and a spirit that radiated joy.
Gail was the third of eight children born to Arthur and Dorothea Kinsey and grew up in West Orange and Montclair, NJ and honed her superb sense of humor and mischief in a home filled with much laughter, love, and a healthy respect for nonsense. Wherever she went, laughter and sometimes mayhem ensued. In high school, Gail had many friends, who remained so all through her life. Graduating from Immaculate Conception High School in Montclair in 1970, Gail went on to earn her Bachelor of Arts in Education from Jersey City State College in 1974 and began work at Mutual Benefit in Newark, NJ, again surrounding herself with friends that remain so today. While in college, Gail met a handsome cadet plebe, Daniel Korzym, at a West Point dance and married that boy, now a Second Lieutenant in June of 1976, walking under crossed sabers to begin an exciting life that would involve much responsibility, but also much opportunity for adventure, and would ultimately make them citizens of the world. As a military wife, Gail lived in various base towns stateside and in Germany and created warm beautiful homes wherever Dan was stationed. Living in Europe afforded them the ability to travel and instilled in Gail a bit of wanderlust. She developed into an inveterate traveler and explorer of cultures. Her home became filled to brimming with the treasures she collected across the globe, each one connected to a memory.
Gail's dream of becoming a mother was realized as Gail and Dan adopted five wonderful children and welcomed them into their lives. They were devoted to nurturing Alexandra, Bo, Spencer, Liam, and Matthew and were involved in whatever their children wanted to explore with great energy and devotion. Her boys talk with much gratitude and love about Gail's making sure they had summers at the New Jersey shore, where they would kayak and meet up with cousins. Their travels together included Ireland, England, Hawaii, Paris, and the Bahamas. They traveled together to Canada for dragon boat competitions and to Disney World and Maine for short vacations. Spencer remembers back to the time he did not yet speak English and how patient his mom was, finding Chinese speakers to help with their adjustment to English. Liam remembers how fun it was when he was at Sangster Elementary School having his mother as his principal and how spending a lot of time in the principal's office was a really good thing!
Educating and caring for children defined Gail's life. To prepare for what would be an outstanding career in education, Gail continued her studies to achieve two master's degrees from Boston University and George Mason University. Gail enjoyed a variety of teaching experiences in Germany, and returning to the United States, she taught at Shirlington Elementary School in Arlington, VA and at Terraset Elementary School in Reston, VA. Gail so enjoyed being with children that classroom teaching was a natural fit for her, but she was also a resource teacher for gifted and talented services. She taught at Lees Corner Elementary School for nine years before becoming the assistant principal there in 1997. Gail was promoted to the position of principal of Sangster Elementary School and in 2011, she became principal of Fairfax Villa Elementary School. She brought many innovations to education throughout her career. As reported by the Fairfax County Board of Supervisors recognition of her achievements, "Gail was well-known for fostering an atmosphere of service projects and developing a social consciousness amongst students by initiating discussions on arts and cultural diversity . . . She became the first principal in Fairfax County to initiate flexible math groups in all grades and . . . her advanced math classes were filmed by FCPS to illustrate an exemplary approach to math instruction."
In 2012, Gail was named Virginia's National Distinguished Principal by the National Assoc. of Elementary School Principals and embarked on a new educational path—to obtain her doctorate in education. While undergoing treatment for Cancer, including many procedures and setbacks, Gail completed all the necessary classes and was in the process of writing her dissertation. Gail finished this tremendous undertaking ABD—all but dissertation—an amazing testament to her tenacity and strength.
While Gail took her education and responsibilities seriously, she was able to put into practice her singular brand of magic, which included impressive wands, wings, and tiaras to make school a place that the children under her care felt was safe and happy. In the past weeks, colleagues and former students have sent Gail messages of support and retellings of precious memories. A common theme winds through them: Gail has changed their lives, and they want her to know. One after another, colleagues who became friends echoed the idea that her mentoring was transformational as well as foundational to their pedagogy and their careers. Former students wrote with specific remembrances of the times Gail made them feel special, noticed, distinct, and loved. Friends wrote to share moments when Gail touched their lives in ways she never shared. What everyone was essentially saying was that Gail was divinely generous, innately kind, and intuitively nurturing and caring. Gail had a tremendous capacity for joy and shared it freely.
Gail was a member of the Floris United Methodist Church, a founder of "The Gallentines," a firm believer in the power of prayer, and an advocate of "paying it forward." Over the course of her time on earth, she made life better for those around her and those she would never actually meet in quiet ways and did not call attention to herself. She knew what was important and gave herself to those things wholly.
Gail leaves behind her husband of 44 years, Dan Korzym, her much loved children, Allie, Spencer, Liam, and Matt, her siblings Lynn (Allen), Bonnie (James), Rick (Kathy), Wendy (John), Susan (George), Jeff (Dion), and Joe (Laura) as well as many nieces, nephews, friends, and colleagues. Gail was preceded in death by her parents and her beloved son Bo.
Christa McAuliffe said, "I touch the future. I teach." Gail's has touched the future in deep and lasting ways through her impact on her students, colleagues, family, and friends. Her legacy will continue to flourish through these people.
A funeral service will be held at Floris United Methodist Church, 13600 Frying Pan Rd., Herndon,
VA. on Saturday, November 28 at 11:00am. Due to Covid restrictions, attendance will be limited, but there will be a live stream link available. Information will be forthcoming. Gail's ashes will be interred at Arlington National Cemetery later on in the spring. At that time, the family hopes to have a memorial service and celebration of Gail's life. Information about that will be broadcast as plans develop. Gail's charities include NAMI and her former high school, Immaculate Conception, in Montclair, NJ.
Share Your Memory of
Gail
Adams-Green Funeral Home & Crematory
721 Elden Street | Herndon, VA 20170
P: (703) 437-1764 or (703) 471-4090 | E: chris@adamsgreen.com