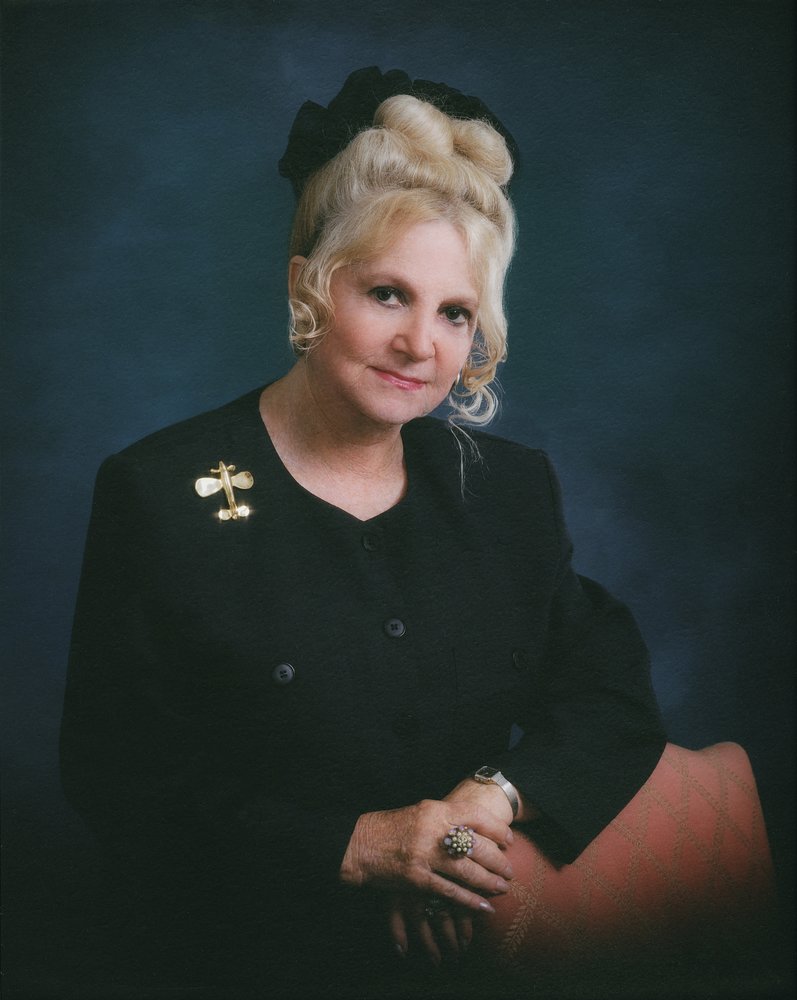 Obituary of Kathleen Ruth McGuth
Kathy Fessia was born and raised in New York City. After school, she worked for a short time for Chase Manhattan Bank. She then married her childhood sweetheart, Bill McGuth, and they began their Air Force odyssey.
At every assignment, Kathy was "actively involved" --Wives Club, Red Cross, Family Services, Fitness Instructor, Chapel Committee, etc.,etc. After 28 years and 17 moves later, Kathy and Bill settled in Alexandria, VA to begin a second career in the defense industry. Working for an English firm in Washington involved significant entertaining and an active social calendar. No problem for someone like Kathy.
In her "spare time", although still active in the Air Force Officers Wives Club, she took on the activity of which she is most proud -- Air Force Arlington Lady. For 27 years, she volunteered at Arlington Cemetery. She left a lasting legacy there.
Kathy and Bill moved to Falcons Landing in November 2005. They have no children but, through the years have shared the love of 6 nieces and nephews and, 10 grand nieces and nephews.
One Hour Visitation Before Mass
10:00 am - 11:00 am
Wednesday, January 13, 2021
Our Lady of Hope Catholic Church
46639 Algonkian Parkway
Potomac Falls, Virginia, United States
571-434-8223
Catholic Mass
11:00 am
Wednesday, January 13, 2021
Our Lady of Hope Catholic Church
46639 Algonkian Parkway
Potomac Falls, Virginia, United States
571-434-8223
Burial
12:45 pm
Monday, May 3, 2021
Arlington National Cemetery
1 Memorial Drive
Arlington, Virginia, United States
Interment
Interment will take place at Arlington National Cemetery on Monday, May 3, 2021 at 12:45 PM
Share Your Memory of
Kathleen
Adams-Green Funeral Home & Crematory
721 Elden Street | Herndon, VA 20170
P: (703) 437-1764 or (703) 471-4090 | E: chris@adamsgreen.com